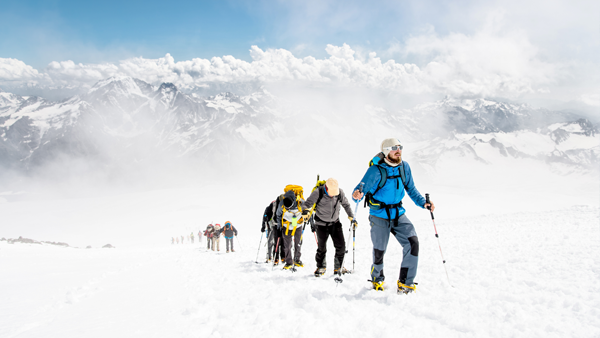 3 ways to Build Stronger Teams using DYNAMIX & Team Performance Assessments
For teams to be effective and successful, team members need to get to know each other better and build a higher level of trust and respect for each other. With all of the changes in teams and the constant pressure to perform most teams do not invest enough time at the beginning to build a solid foundation.

You need to know the strengths and weaknesses of each team member and you need to agree on the team vision, values, the team goals, the way that the team will work together and how they will communicate in order to make decisions, solve problems and resolve conflicts. We call this a Team Charter and it is used to guide the team and to ensure that the team is on track. Unfortunately very few teams invest the time to create one and as a result the team under-performs, wastes time, and struggles to achieve it goals.

Effective communications leads to improved relationships, higher levels of trust, moral and productivity. In order to improve communications and team effectiveness you need to first identify each person's unique communication style. Next you need to get to know each others styles and what motivates and de-motivates each person and finally you need to agree on some team strategies to work more effectively together.

Build Stronger Teams
DYNAMIX Assessments are one of the best ways to get to know team members better, build a strong team and help them to work more effectively together. Each team member receives a 30 page profile on their communication style, team strengths and areas to improve and managers receive a coaching grid to help them to better manage their team. DYNAMIX uses a 4 color communication model which helps people to better understand and communicate with each other. This exercise is fun and motivating and team members get some great ideas as to how they can improve their communications and team effectiveness. After the meeting each team member commits to a development and coaching action plan with ideas on how they can support and improve the teams effectiveness.


Team Performance Assessments are a great way for the team to assess itself and to identify the teams strengths and areas to improve. The team uses their team profile to identify action plans to improve their overall performance. The areas that are measured are; Common Objectives, Effective Communications, Feedback and Guidance, Atmosphere of trust, Client Focus, Productive Meetings, Resolution of challenges, and getting results. The Team performance Assessment also measures how well the team is doing with respect to Courage, Growth, Commitment and Discipline. Working together to create team action plans is a great way to get everyone engaged and committed to and accountable for the team's success.


Creating your Team Charter is a great way to bring the team together and to get everyone aligned and moving in the same direction. It normally takes a half day to create a team charter and it is best to have someone outside of the team to facilitate this exercise. The team clarifies its team Vision and what it means to each team member. The team agrees on 3-4 team values that they will use to drive their behavior and decisions. They also agree on a code of conduct in terms of how they will work together and how they will live their values. If the team values respect than the related behavior could be showing up for meetings on time and turning off all phones and computers while others are presenting. Finally they agree on their team goals and action plans. This charter is then used to track how the team is doing and it serves as a way to guide the team towards success. The charter should be posted and reviewed at each team meeting.


Build a stronger Team each day by referring back to your DYNAMIX & Team Performance Assessments and your Team Charter on a regular basis. These tools include many ideas that you can use to ensure that your team is constantly growing and improving.

The team leader needs to constantly reinforce and coach his or her team members using these tools. Team meetings are a place where some time can be taken to review the team's progress in terms of how well they are communicating and working together.

Teams that take the time to build a strong foundation will get more done and have more fun in the process. People do not leave companies they leave teams and team leaders. Building a strong team is not only a competitive advantage it is one of the best ways to attract and keep the best people. It is also the best way to ensure that your people are motivated, continuously learning and growing and fully engaged.

Contact Paul Fergus at [email protected] or call him at 1-877-633-9555 to discuss how his team can help your team to be even more successful.