HELPING TEAMS EXCEED EXPECTATIONS
"Customer service stats show that new customers costs anywhere between 5 and 25 times more expensive than retaining existing customers." Harvard Business Review
As customers, service is something we all expect and usually take for granted. Customers expect more today than ever before. Service Performance is a powerful program designed to strengthen your teams' commitment and responsibility to achieve one of the important goals of your organization, customer satisfaction. Learning how to exceed the expectations of internal and external customers is the primary goal of this program.
Satisfied customers become loyal repeat clients who feel you are taking the extra service step in order to exceed their expectations. Here are some of the areas we can help you improve in:
Adjust attitudes to become even more positive.
Turn negative situations into positive experiences.
Manage angry customers.
Uncover customer needs.
Encourage customer feedback.
Exceed customer expectations.
Take the extra service step.
Make each customer interaction special and unique.
Take responsibility for service initiatives.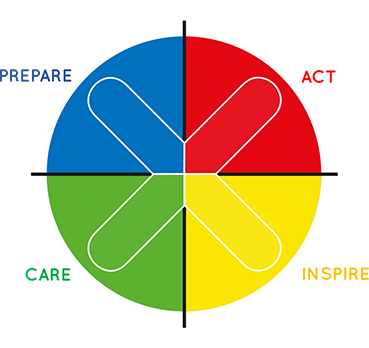 Service Preferences Matter
We identify people's service style using our DYNAMIX® profile. Leaders use this profile as a coaching tool to help people improve their performance.